Lab Members
This page is in progress – current members are incomplete, alumni incomplete as well
Lab Director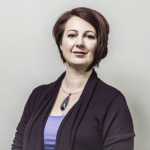 Melanie Baljko
Melanie serves as the director of the PiET lab.  Her faculty website can be found here: https://mb.eecs.yorku.ca/
Graduate and Post-Doctoral Members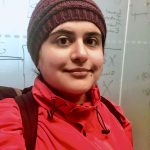 Sarah Akhavan
Role: Graduate Student, Masters Level and Graduate Research Assistant
Projects: Open Source Assistive Technology and Making Making Accessible The TalkBox Project
Elias Bestard Lorigados
Role: Graduate Student, Masters Level
Projects: Investigating Computer-Mediated Discourse about Disability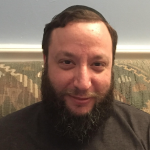 Ryan Collis
Role: Graduate Student, Doctoral Level
Projects: Open Source Assistive Technology and Making Making Accessible
Ryan Collis, OCT is a doctoral student in the Faculty of Education, working with a interdisciplinary superivisory committee. He completed a Master's Degree student in Science and Technology Studies at York University. He has a BA in English Language and Literature (Queen's 1999), a BScH in Computer Science and Information Technology (Queen's 2000), a BEd in Intermediate and Senior Education (OISE/University of Toronto 2005), and a BScH in Science and Technology Studies (York, 2019). He is an autistic researcher who looks at how expertise in autism research and policy is negotiated, and how experts on autism (actually autistic people) and experts in other fields can cooperate in the creation of knowledge. He is also interested in how the hidden, unspoken rules of society prevent the full participation of autistics.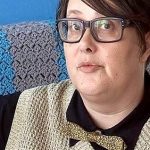 Catherine Duchastel de Montrouge
Role: Graduate Student, Doctoral Level
Projects: Investigating Computer-Mediated Discourse about Disability
Cath Duchastel de Montrouge is a disabled disability and Internet researcher. She is a PhD student in Science and Technology Studies at York University, with an M.A. in Critical Disability Studies. Her research interests are in the interactions and contributions of disabled fans in online fanfiction communities and spaces. She is particularly interested in how technological and social infrastructures of online environments shape discourses about disability, the techno-cultural practices of communities, and the embodied identities of participants.
Riggy El Shibeny
Role: Graduate Student, Masters Level
Projects:
Riggy is working on a masters research project on the design and evaluation of a novel tangible interactive artefacts for use in STEM teaching and learning.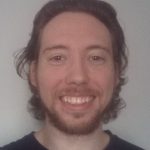 Edmund Konroyd
Role: Graduate Student, Doctoral Level
Projects:
PhD Student in STS at York. Professional and educational background in architecture and building science. I have particular interest in the scientific/technological marginalization of people. The disability community is a particular area of focus and I take up how disability identities (social, medical, political, etc.) intersect with citizenship. More often than not, disability citizenship is only partial. More specifically I look through infrastructures of all types (parks, energy, or road networks, digital-virtual etc.) into how people associate, and how assemblages may deliberate. I also investigate the various systems and rules of access/provision, use, management, etc. as elements that can either support or correct such partiality for the disabled 'other'. Another focus of my research is at the intersection of Architecture, Engineering, and Construction (AEC) science and technology. The built environment, its representation, and role as a point of engagement, form an important substrate where a lot of the associational, economic, and civic activity of citizenship, plays out.
Hilda Smith
Role: Post-Doctoral Fellow/Associate
Projects: AcTinSite Borderless Higher Education for Refugees (BHER) UX/KMb Research Project
Dr. Hilda Smith is working as a Post Doctoral Associate in the PiET lab, supporting the AcTinSite research project as a Knowledge Mobilization Specialist.  They completed their PhD in Critical Disability Studies. Prior to that, they worked as an RA on the BHER UX Research Project
Lab Alumni
Alumni – Graduate Students
Melissa Banyard
Melissa Banyard completed her masters degree project in the lab and also worked as a RA on the BHER project.  She has a career in UX Design Research, see https://ca.linkedin.com/in/melbanyard
Foad Hamidi
Foad Hamidi has a PhD in Computer Science (2016) from York University, focusing on designing and evaluating digital living media systems for children that utilized dynamics of caring and responsibility. He is currently a Assistant Professor at the University of Maryland, Baltimore County (UMBC), investigating how technological tools and processes can support inclusion, participation and empowerment for different populations, including people with disabilities and youth. Foad is also collaborating with Dr. Baljko on the FLiK (Fabrication Lab-in-a-Kit) project to develop DIY Assistive Technology for Children with Disabilities in Kenya.
Brandon M. Haworth
Brandon completed his MSc in Computer Science and Engineering under the joint supervision of Professors M. Baljko and P. Faloutsos. He is currently an faculty member at the University of Victoria and director of the Graphics, Artificial Intelligence, Design, and Games (GAIDG) Lab, https://onlineacademiccommunity.uvic.ca/gaidglab/people/
Fatima O. Hussain
Fatima completed a masters research project entitled "Indirect Text Entry Interfaces Based on Huffman Coding With Unequal Letter Costs".
Michael Kaftarian
Michael completed a masters research project entitled "A review of the Uncanny Valley Hypothesis & An implementation of the artificial agent component of an interactive sculpture".
Victoria McArthur
Vicky completed a masters thesis in Interdisciplinary studies entitled "Professional Second Lives: An Analysis of Appearance Codes, Ethnographies and Sociometrics of Virtual World Professionals".  She now is a faculty member at Carleton University: https://carleton.ca/hci/people/vicky-mcarthur/
Merino Manuel Merino
Manual was a visiting student to the lab, visiting from the Universlty of Seville, Spain.  He worked on several projects, primarily focusing on the use of biosignals in wearable interactive systems.  He currently leads a research lab in the Department of Electronic Technology in the Universidad de Sevilla: https://www.researchgate.net/profile/Manuel-Merino-Monge
Amma Ofori
Amma Ofori holds a BEd in education and completed a masters thesis in Interdisciplinary studies at York University called "Choose Your Own Adventure? The Experiences of Occassional Teachers in the Reproduction or Transformation of Educational Systemts".
Mana Poustizadeh
Mana completed a masters thesis project entitled "Design Justice Principles And Do-It-Yourself Assistive Technology: Case Study", which investigated the "Makers Making Change" initiative.  She now works as an AI developer: https://www.linkedin.com/in/mana-poustizadeh-050285125/
Corrie Schweertman
Corrie worked in the PiET lab, primarily engaged in community outreach and capacity building withing the AcTinSite project.  This work was done over the course of two practicum placements, which were part of her advanced training in the "Master of Leadership and Community Engagement" (MLCE) degree program, an innovative program offered by the Faculty of Education.
Ruth Tait
Ruth completed a masters thesis project "Examination Of The Transitioning Of The Book From Print To Digital: Inspiration, Possibilities & Application"
Andrew Kai Chung Tam
Andrew completed a masters research project entitled "Extraction and Analysis of Ethnographic Data from an Online Disability Community", which was situated at the intersection of Human-Computer Interaction and Science and Technology Studies. Andrew now works as a Mathematics Teacher in Dubai in the UAE Elite Stream (enriched Math, Science, and English) program. https://ae.linkedin.com/in/andrew-tam-3a5bbb32
Alumni – Undergraduate Students
Sara Azari
Sara Azari is a fourth year Computer Science student with a special interest in HCI and UX studies at York University. Sara also works as a Research Assistant on the ENAMEL (ENabling MEdia for braille Literacy) project at Dr. Baljko's lab.
Dyllan Bertrand
Schweta Dixit
Shweta is a 4th year Space Engineering student at the Lassonde School of Engineering at York University and is currently working as a Research Assistant at Dr. Baljko's lab. Specifically, Shweta is responsible for the Prototype development of Interactive tangible devices using open source 3D modelling software, OpenSCAD, for the Enabling Media for Literacy (ENAMEL) project, which aims to develop a Braille learning device to teach Braille to young children. Under this project, Shweta hopes to create a hardware model for the assistive technology that is robust and easy to use for young children.
Robert Duhig
Assaf Gadot
Sunjik Lee
Sunny (Sunjik) completed his BSc in Psychology at Queen's University in 2015 and he is currently in his second year in BSc in Computer Science at York University. In addition, he is currently working as a Research Assistant on the ENAMEL (ENAbling MEdia for braille Literacy) project at Piet.
Sunny is interested in developing usable software that affects people's lives for the better and hopes to enter into a career as a software developer to follow his passion!
Mengyuan (Joy) Li
Mengyuan completed her Bachelor of Management in Public Administration in China in 2015 and then undertook the Computer Science program York University. She worked as a Research Assistant on the AR Sandbox project at Dr. Baljko's lab. Because of the interest in HCI, design and programming, Mengyuan hopes to enter into a career as a UX/software developer to make people's lives better!
Alexander Moakler
Divine Omeire
Divine worked as an RA in the PiET lab during her time as a undergraduate student doing a Major/Minor in  Biomedical Science and Psychology.  She worked to support the AcTinSite project through developing plain-language summaries and supported the PiET lab communications.
Hyunju (Joo) Park
Joo worked in the PiET lab as a RA on the ACTon project, primarily engaged in UX Research/Design tasks to ensure that the interactive components of the Open Educational Resource (OER) met the requirements of the project.  During her time, she won an Undergraduate Student Research Award (USRA) and will continue her training in Dr. Shital Desai's SaTs lab, https://sats.lab.yorku.ca/.
Runa Patel
Runa Patel is a third year psychology student from the faculty of health at the York University. In addition, Runa is interested in expanding her knowledge in developing and evaluating digital technologies, and in particular, rehabilitative technologies. Runa has been a member of a team working on the Enabling Media for Literacy" (ENAMEL) research project at Dr. Baljko's laboratory. The main focus of her project is to encourage learning Braille among particularly children with visual disability by developing and evaluating low-cost digital technologies including 3D printing, Raspberry Pi, Arduino as well as open source software. Utilizing user-centered design approaches, she is leading the pilot testing of the project's usability study and data collection. Through her work, Runa hopes to promote the importance of braille literacy in the community.
Ramona Sartipi
Zannie Victor-Ogbondah
BSc , Digital Media Zannie is a fourth-year Digital Media student at York University. Due to her interest in design and technology, she hopes to pursue a career path that incorporates both interests as well as working with new and emerging technology. She hopes to change how people interact with technology and create solutions through User Interface or Experience (UI/UX) design. She currently works as a Research Assistant on the AR Sandbox project in the lab. Asides from this, she volunteers as a NATS-Aid tutor at York University and she enjoys contributing to the various communities around her.
Austin Vuong
Austin Vuong completed the Honours Computer Science program at the Lassonde School of Engineering at York University. They have worked as a Research Assistant under the supervision of Dr. Melanie Baljko.